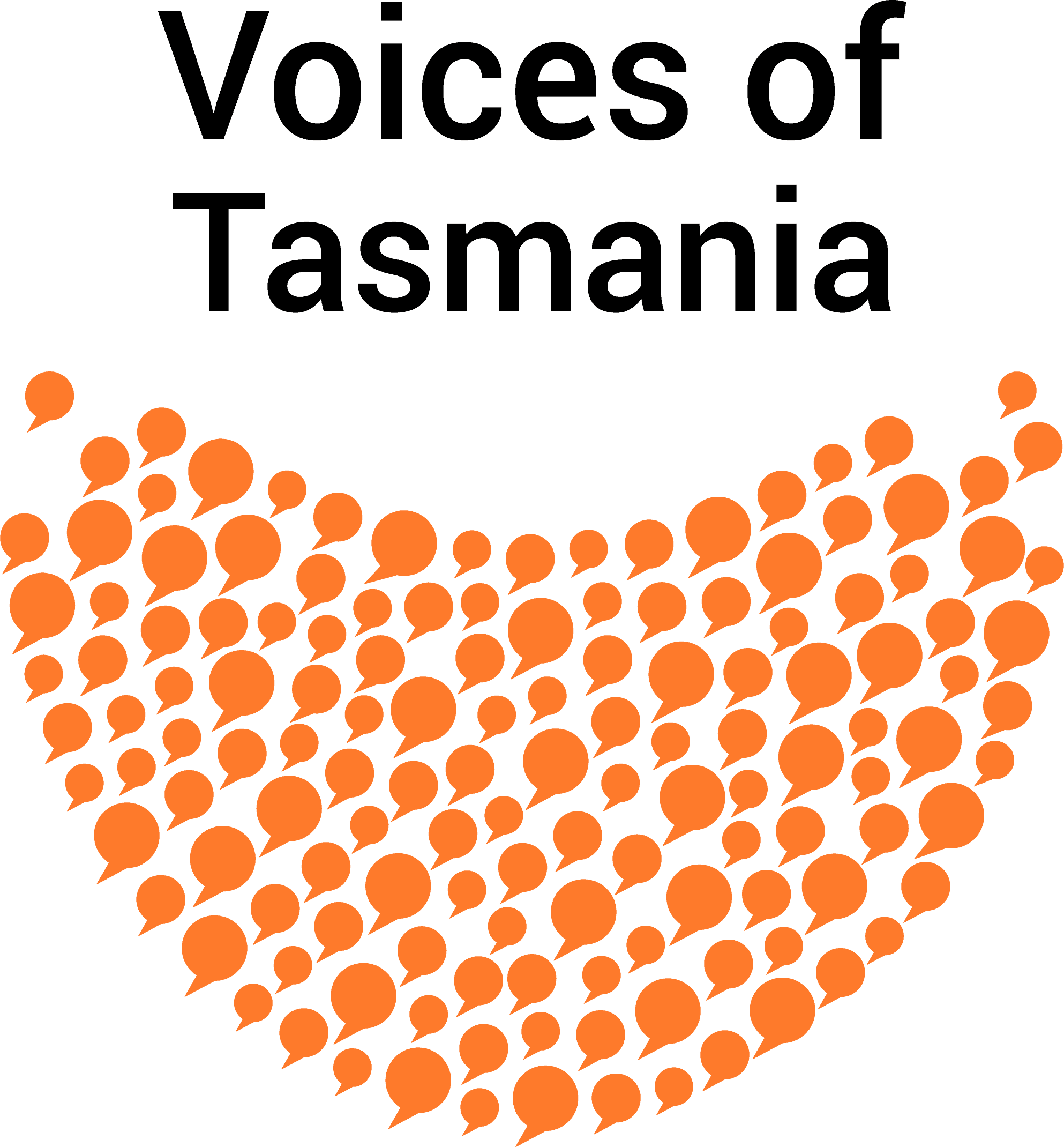 Voices of Tasmania partners with local people to drive political change.
We collect your perspectives, connect your communities with awesome Independent candidates, and campaign for your voice to count.
Democracy. Let's rebuild it.
Voices of Tasmania is a non-partisan, not-for-profit association of Tasmanians who are passionate about better democracy – free from corruption and firmly rooted in community.
We've developed a three stage approach for communities to set the agenda and secure a positive outcome in the 2025 State and Federal elections.
Our surveys and community conversations allow Tasmanians to give voice to the issues that matter to them, with results collated and sent to elected Representatives in 2024.
With robust data from communities right across Tassie, we'll support community-driven search and selection processes to unearth awesome independent candidates.
In partnership with local communities, we'll facilitate Independent candidate campaigns for the 2025 State and Federal elections.
We seek to:
Engage, educate and support Tasmanian voters to actively participate in local democratic processes associated with the responsibilities and activities of local councils, the state parliament and the national parliament (hereafter "government").
Listen and represent – by establishing processes and actions to hear the voices and aspirations of Tasmanian communities and have them independently represented in government
Inform, resource and mentor – at all levels of government, enable prospective, or announced independent candidates, to actively and effectively participate in elections.
Let's stay connected.
Sign up to receive Voices updates, results and events.
No spam or spin, just grassroots democracy in your inbox.